ADEN INTERNATIONAL TRADING & INVESTMENT CO., LTD.
IN COURSE OF OUR STRONG INTEREST IN CONTRIBUTING TO OUR NATIONAL INDUSTRIAL INFRASTRUCTURE, WE ESTABLISHED IN THE YEAR 2002 ADEN INTERNATIONAL TRADING AND INVESTMENT COMPANY, LTD. WHICH WAS DEEMED TO DEAL IN SELLING AND MARKETING BUILDING MATERIALS OF VARIOUS TYPES.
HAVING ITS HEAD OFFICE INCORPORATED IN THE CAPITAL CITY, SANA'A, THE COMPANY WAS ABLE TO MAINTAIN SALES OFFICES IN THE MAIN CITIES OF THE NATION IN A SHORT TIME, DEALING MAINLY WITH IMPORTATION OF TIMBER AND VARIOUS BUILDING MATERIALS TARGETING FUTURE POTENTIAL PROSPECTS OF COVERING VARIOUS MARKET REQUIREMENT THROUGH ITS MAIN HEAD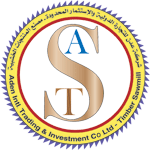 OFFICE AND FOLLOWING BRANCHES:
SANA'A HEAD OFFICE – LOCATED IN TEXTILE FACTORY AREA.

UNIVERSITY BRANCH – LOCATED IN SANA'A UNIVERSITY AREA.

SABR BRANCH – LOCATED IN LAHAJ CITY / ADEN.

MUKALLA BRANCH – LOCATED IN MUKALLA CITY, HADRAMOUT.
AS TARGETED, ACCORDING TO THE PLAN THAT WAS SET UP ON FOUNDING THE COMPANY, A WELL MECHANIZED SAWMILL, WAS INTRODUCED IN 2005 TO FORM TRADE AND INDUSTRIAL COMBINATION OF LINES TO CREATE AN ENHANCED ACCESSIBILITY TO VARIOUS MARKET REQUIREMENTS.
THE SAWMILL, WHICH IS THE 1ST IN YEMEN COVERS A LARGE PORTION OF THE COUNTRY'S SAWN TIMBER REQUIREMENTS IN ALL SIZE SPECIFICATIONS, WITH A MONTHLY PRODUCTION CAPACITY OF 15000 CBM. VARIOUS SAWNTIMBER IS BEING PRODUCED FROM LOGS, IN ITS VARIOUS SIZE ASSORTMENTS, SUCH AS MERANTI, SAWN TIMBER, KERUING SAWN TIMBER, REDWOOD SAWN TIMBER…ETC.,
THIS ACHIEVEMENTS HAVE GIVEN US A FURTHER DRIVE TO ESTABLISH AN ADDITIONAL MILL FOR PROCESSING BLOCKBOARDS PLYWOOD IN VARIOUS SIZE SPECIFICATIONS CONFORMING TO THE ASIAN STANDARD SPECIFICATIONS WITH QUALITY STANDARD SIMILAR TO THE CHINESE PLYWOOD STANDARD GRADE.